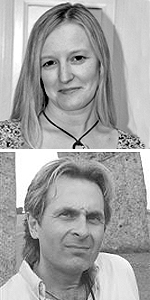 A prominent statement from Karen & Steve Alexander


As long time researchers in to the crop circles, one of the things we value most highly is the archive of Bertold Zugelder. His catalogue of crop circle forms is simply indispensable for those of us who don't just look at what is new in the fields, but like to contrast, compare and look for bigger patterns that connect formations occurring over many years.
The crop circles are shape, form, pattern and geometry and Bertold's archive is nothing less than a treasure trove of all the gifts we have received around the globe from the circle-makers.

It is a precious resource and Bertold should be congratulated on a fantastic job well done!

Steve & Karen Alexander

PS We really love this new website.